Tomato Dirt Newsletter
Volume 13, Number 7
Dear Tomato Dirt reader,

Welcome back to Tomato Dirt! A couple times a month, we'll send you this newsletter packed with tips about growing tomatoes and using them.
---
Start a compost bin this spring– or give one as a gift
Compost: there's a reason it's called "black gold." Adding compost to your soil is the single best thing you can do for your plants.

And you don't need to pay top dollar for this amazing soil enricher. You can create your own compost right in your backyard using simple kitchen and garden refuse.

The best way to do that is by using a compost bin.

Building and maintaining a compost pile is the surest, easiest way to become a better gardener. And it's great for the environment.

Not only will you be producing the best possible food for your garden, but by watching leaves, eggshells, orange rinds, and grass clippings become transformed into rich compost filled with earthworms and other soil creatures, you'll help re-use resources that you might otherwise throw away. Check out dozens of different kinds of compost bin models offered to Tomato Dirt readers from our friends at Gardener's Supply – and choose the one that works best for you.
---
NEW! Be sure to "Like" the Tomato Dirt Facebook page
Here's the dirt: Tomato Dirt's long-standing Facebook page was recently hacked. For your safety and privacy, we closed it.
But never fear! We've started a new page with good security. (Join right here).
You're invited to like the page and get plenty of tomato growing tips. And please share the new page with other gardeners you know!
Hop on over to Facebook and click "Like" right now, while you're thinking about it.
---
FEATURE: Get Saucy! Grow Roma Tomatoes
Gardeners grow Roma tomatoes for canning, sauces, tomato paste, roasting, and drying.

And rightly so.

Roma tomatoes are a type of plum tomato and as such have less water content and fewer seeds than Beefsteak or slicing tomatoes. They're not juicy.

Rather, a Roma's thick flesh makes it good for cooking. And cooking intensifies their flavor.

The tomatoes themselves are egg-shaped or pear-shaped. They are smaller than a typical globe tomato but larger than a cherry or grape tomato and on average, about 3 inches long … (Keep reading)
---
Best Tips for Growing Tomatoes: Bestseller in 89 Countries
THE tomato-growing Bible and best-seller in 89 countries: How to Grow Juicy Tomatoes. Two horticulturalists combine forces to give you advice about the right way to prune, fertilize, water and stake tomatoes.

You'll be able to diagnose pest and disease problems using step by step priceless information, illustrated with 260 full color photos.

Get the book and you'll also get 6 free bonuses, including the Family Tomato Cookbook and a database of 1300 varieties of tomatoes. More details here.

---
Tomato Growing Tip: Roma tomato production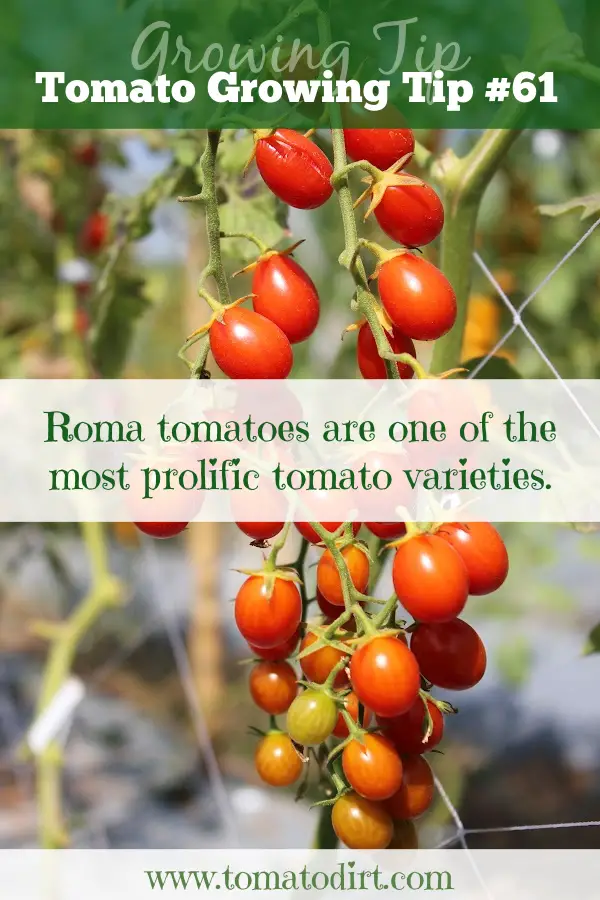 Image: Tomato Dirt
Get more tips for growing tomatoes on our Tomato Growing Tips Pinterest board.
---
Create Your Own Custom 3-Plant Bundles and Save
Want to save money – and choose your own vegetable and herb varieties?
The good folks at Burpee understand. They're gardeners, too. And they have their favorite tomatoes, peppers, eggplants, and herbs.
That's why they've created their special Mix & Match offer. You can create your own custom 3-plant bundles of herbs and vegetables – and save money in the process.
Let's say you want to grow Brandywine, Super Sweet 100 Tomatoes, and Sweet Emerald Giant Peppers. You can create your own bundle of those 3 varieties and purchase them at the bundle price!
Bundled plants come in multiples of 3. The more bundles you buy, the more you save. Buy two or more bundles and save an additional 20%. Check out the Mix & Match offer.
---
More about Understanding Tomato Varieties

That's it for now. More next time.

Until then, happy gardening!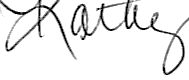 Kathy with Tomato Dirt
www.tomatodirt.com
Find us on Facebook!