Tomato Dirt Newsletter
Volume 13, Number 2
Dear Tomato Dirt reader,

Welcome back to Tomato Dirt! A couple times a month, we'll send you this newsletter packed with tips about growing tomatoes and using them.
---
Tomato-Dirters: Save 25% on your seed starting supplies
Simplify your seed starting … and save money, too!
Our friends at Burpee have all the seed starting tools you need. From flexible starter trays to nutrient-packed growing pellets, these essentials set your seedlings up for a seamless transplant.
And when you use code SEEDSTART123 at check out, you get 25% off your order.
Plus, Burpee has been around for more than 140 years. They're able to answer your gardening questions, too, with their useful Garden Guides.
Find the seed starting gear you need to get your crop going.
---
Tomato Dirt is on Pinterest
Join us on Pinterest! Browse our 100+ boards (and growing) for all kinds of tomato inspiration and practical information: growing tomatoes, tomato seeds, cold frames for tomatoes, tomato books, tomato greenhouses, , indoor tomatoes – even crafts to do with a tomato theme. Happy pinning!
---
FEATURE: 13 of the Sweetest Cherry Tomatoes to Grow in Your Garden
Like flavor? Then grow cherry tomatoes.

Just choose from this list of tastiest types.

It's no secret that smaller tomato varieties are sweetest. A bowl of cherry tomatoes on the kitchen counter is the ideal summer snack. And who can resist plucking a cherry tomato off the vine and popping it into your mouth?

You may be surprised to learn that a tomato's sweetness factor is not subjective.

Scientists have gathered objective data which measure a tomato's flavor. Home gardeners like you and me benefit from their expertise …
---
Best Tips for Growing Tomatoes: Bestseller in 89 Countries
THE tomato-growing Bible and best-seller in 89 countries: How to Grow Juicy Tomatoes. Two horticulturalists combine forces to give you advice about the right way to prune, fertilize, water and stake tomatoes.

You'll be able to diagnose pest and disease problems using step by step priceless information, illustrated with 260 full color photos.

Get the book and you'll also get 6 free bonuses, including the Family Tomato Cookbook and a database of 1300 varieties of tomatoes. More details here.

---
Tomato Growing Tip: Which tomatoes are sweetest?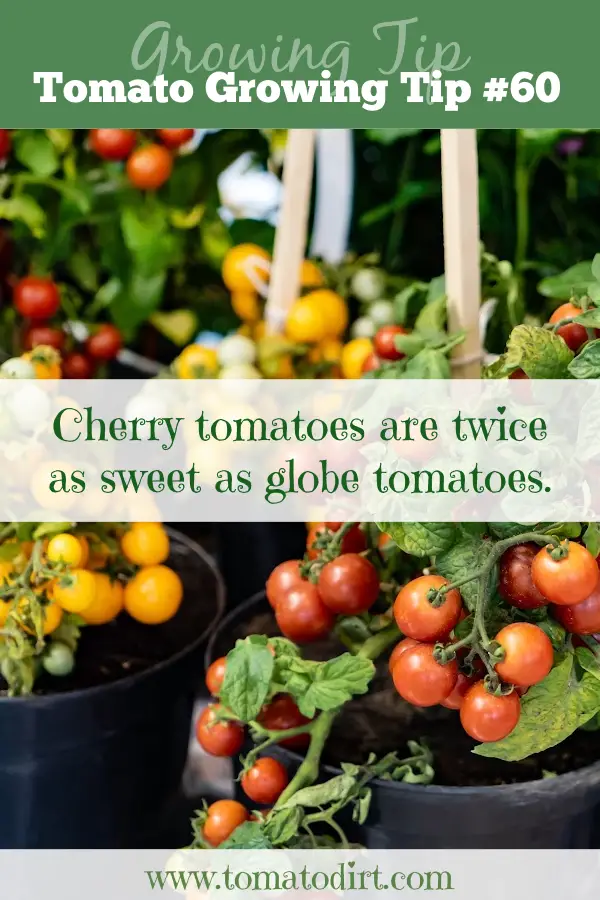 Image: Tomato Dirt
Get more tips for growing tomatoes on our Tomato Growing Tips Pinterest board.
---
Grow light user tips
It's easy to start and grow tomatoes and veggies inside with grow lights. Grow lights come in all shapes and sizes: modular, mobile, tabletop, and freestanding units.

Our friends at Gardener's Supply offer all kinds of grow light systems and the gear you need to grow healthy indoor seedings and plants, including light stands and grow light systems, grow light bulbs, plant trays, seed starter kits…

They've also got plenty of useful advice about starting and growing plants indoors: how to start seeds … making your own seed starting pots … choosing seed starting mix … even tips for thinning seedlings.

Check out different grow light options here.

. And get ready for a fantastic garden this year.
---
More about cherry tomatoes

That's it for now. More next time.

Until then, happy gardening!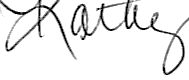 Kathy with Tomato Dirt
www.tomatodirt.com
Find us on Facebook!