Tomato Dirt Newsletter
Volume 12, Number 24
Dear Tomato Dirt reader,

Welcome back to Tomato Dirt! A couple times a month, we'll send you this newsletter packed with tips about growing tomatoes and using them.
---
Help Santa find all the tools
Trowel … garden tote … hand shears … 5-tine rake … soil scoop … garden pruner … bulb planter … weeder … transplanter …
Santa's got all the tools for beginner and experienced gardeners …
… with a little help from our friends at Burpee.
Their products are made with durable stainless steel and oak handles – and come with a 10-year guarantee. They're strong and lasting to make your toughest tasks easier.
And since Burpee has been around for more than 140 years, they're able to answer your gardening questions, too.
Help Santa find the garden tools for the gardener on your list.
---
Tomato Dirt is on Pinterest
Join us on Pinterest! Browse our 100+ boards (and growing) for all kinds of tomato inspiration and practical information: growing tomatoes, tomato seeds, cold frames for tomatoes, tomato books, tomato greenhouses, , indoor tomatoes – even crafts to do with a tomato theme. Happy pinning!
---
FEATURE: Why LED Grow Lights are a Great Gift for Gardeners
If you would like to start seeds indoors -- or even grow a full-blown indoor tomato crop -- you may want to consider using (LED grow lights.

The "LED" acronym is short for Light Emitting Diode. In layman's terms, that means an LED is a device that converts electricity directly into light.

LEDs are becoming a preferred grow light among home gardeners because they are so efficient.

When you understand what plants need from grow lights and how LEDs work, you can see why LED grow lights are a good choice for growing tomato seedlings and plants indoors for the gardeners in your life...(Keep reading)
---
Best Tips for Growing Tomatoes: Bestseller in 89 Countries
THE tomato-growing Bible and best-seller in 89 countries: How to Grow Juicy Tomatoes. Two horticulturalists combine forces to give you advice about the right way to prune, fertilize, water and stake tomatoes.

You'll be able to diagnose pest and disease problems using step by step priceless information, illustrated with 260 full color photos.

Get the book and you'll also get 6 free bonuses, including the Family Tomato Cookbook and a database of 1300 varieties of tomatoes. More details here.

---
Tomato Growing Tip: One feature your grow lights MUST have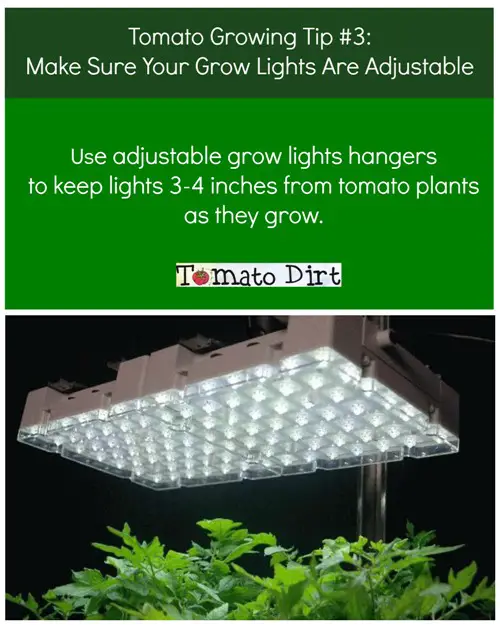 Image: Tomato Dirt
Get more tips for growing tomatoes on our Tomato Growing Tips Pinterest board.
---
Get the Dirt on Grow Lights
It's easy to start and grow tomatoes and veggies inside with grow lights. Grow lights come in all shapes and sizes: modular, mobile, tabletop, and freestanding units.
Our friends at Gardener's Supply offer all kinds of grow light systems and the gear you need to grow healthy indoor seedings and plants, including light stands and grow light systems, grow light bulbs, plant trays, seed starter kits…
They've also got plenty of useful advice about starting and growing plants indoors: how to start seeds … making your own seed starting pots … choosing seed starting mix … even tips for thinning seedlings.
Check out different grow light options here. And get ready for a fantastic garden this coming season.
---
More Grow Light Tips

That's it for now. More next time.

Until then, happy gardening!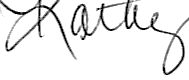 Kathy with Tomato Dirt
www.tomatodirt.com
Find us on Facebook!