Tomato Dirt Newsletter
Volume 12, Number 19
Dear Tomato Dirt reader,

Welcome back to Tomato Dirt! A couple times a month, we'll send you this newsletter packed with tips about growing tomatoes and using them.
---
End of Season Sale: Stock Up for Less
Our good friends at Gardener's Supply are cleaning out their garden shed inventory with clearance items in their Gardening Outlet, Kitchen & Home Outlet, Indoor/Outdoor Living Outlet, and even Clothing & Footwear Outlet.
You can get 35% or more off on garden supplies, kitchen and home, pots and planters, tools, gifts, trellises, raised beds … and more.
It's a great time to restock your supplies or replace your tools. Browse here .
You might even find some gifts to purchase for the upcoming holiday season!
The clearance outlet stock changes from day to day as items are added. Check now and check back later, too. Browse the deals!
---
Tomato Dirt is on Pinterest
Join us on Pinterest! Browse our 100+ boards (and growing) for all kinds of tomato inspiration and practical information: growing tomatoes, tomato seeds, cold frames for tomatoes, tomato books, tomato greenhouses, , indoor tomatoes – even crafts to do with a tomato theme. Happy pinning!
---
FEATURE: What to Do with Green Tomatoes
A hard freeze is forecast, so you pick your remaining tomato crop.

Now you need to know what to do with green tomatoes.

Because you've got plenty of them.

First, congratulations.

By thinking ahead and collecting your tomatoes before Mother Nature ran her course, you've extended your harvest.

And further, think of those folks who told you there are plenty of ways you can use green tomatoes.

You listened.

And guess what? They're right.

Now, consider these 4 options for … (Keep reading)
---
Best Tips for Growing Tomatoes: Bestseller in 89 Countries
THE tomato-growing Bible and best-seller in 89 countries: How to Grow Juicy Tomatoes. Two horticulturalists combine forces to give you advice about the right way to prune, fertilize, water and stake tomatoes.

You'll be able to diagnose pest and disease problems using step by step priceless information, illustrated with 260 full color photos.

Get the book and you'll also get 6 free bonuses, including the Family Tomato Cookbook and a database of 1300 varieties of tomatoes. More details here.

---
Tomato Growing Tip: Cherry Tomatoes – a Special Harvesting Situation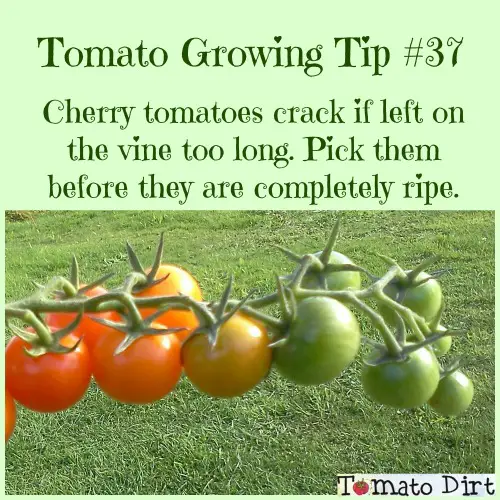 Image: Tomato Dirt
Get more tips for growing tomatoes on our Tomato Growing Tips Pinterest board.
---
Help for garden clean up
---
More about harvesting tomatoes

That's it for now. More next time.

Until then, happy gardening!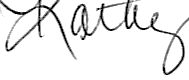 Kathy with Tomato Dirt
www.tomatodirt.com
Find us on Facebook!