Tomato Dirt Newsletter
Volume 12, Number 15
Dear Tomato Dirt reader,

Welcome back to Tomato Dirt! A couple times a month, we'll send you this newsletter packed with tips about growing tomatoes and using them.
---
What kind of food canner or dehydrator should you use?
Bath canner or pressure canner? Enamel or aluminum? Find out what to look for in a kitchen canners and dehydrators …

Canners and dehydrators let you store and use tomatoes all year long.

Plus, they make great gifts. Check out handy kitchen gear like scales, drying racks, pickling crocks, tomato presses, kitchen snips … even cheese making kits and other DIY kits from our good friends at Garden Supply.

They've also got plenty of tutorials you can use to DIY dried flowers … storing apples … making pepper jelly or tomato chutney or your own Bloody Mary mix.

Browse the dozens of different kitchen and gardening gadgets offered to Tomato Dirt readers from our friends at Gardener's Supply. Have fun!
---
Tomato Dirt is on Pinterest
Join us on Pinterest! Browse our 100+ boards (and growing) for all kinds of tomato inspiration and practical information: growing tomatoes, tomato seeds, cold frames for tomatoes, tomato books, tomato greenhouses, , indoor tomatoes – even crafts to do with a tomato theme. Happy pinning!
---
FEATURE: Should You Refrigerate Tomatoes – and If So, When?
It's a grand debate: should you refrigerate tomatoes … or not?

One on side are those who say never. They're horrified at the thought of a chilled tomatoes.

And on the other side of the issue are fruit flies, bruising, or fruit that's ready to spoil.

The icebox beckons. You want to preserve as much of your crop as possible, right?

The conflict's quick answer is this: keep fresh tomatoes on your counter so long as you plan to use them in a day or two.

Longer than that? Plan to store tomatoes in the fridge.

Here's why… (Keep reading)
---
Best Tips for Growing Tomatoes: Bestseller in 89 Countries
THE tomato-growing Bible and best-seller in 89 countries: How to Grow Juicy Tomatoes. Two horticulturalists combine forces to give you advice about the right way to prune, fertilize, water and stake tomatoes.

You'll be able to diagnose pest and disease problems using step by step priceless information, illustrated with 260 full color photos.

Get the book and you'll also get 6 free bonuses, including the Family Tomato Cookbook and a database of 1300 varieties of tomatoes. More details here.

---
Tomato Growing Tip: How Fast Do Green Tomatoes Ripen?
Image: Tomato Dirt
Get more tips for growing tomatoes on our Tomato Growing Tips Pinterest board.
---
Learn Food Dehydrating in 1 Hour
Veggies, fruits, meats: preserve extra food by drying it. And you can learn online at your own pace in Food Drying 101 and other food preservation courses. Save money by drying your own tomatoes, veggies and fruit. Check out online course in food dehydrating.

---
More on Harvesting Tomatoes

That's it for now. More next time.

Until then, happy gardening!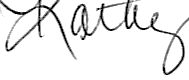 Kathy with Tomato Dirt
www.tomatodirt.com
Find us on Facebook!