Tomato Dirt Newsletter
Volume 12, Number 11
Dear Tomato Dirt reader,

Welcome back to Tomato Dirt! A couple times a month, we'll send you this newsletter packed with tips about growing tomatoes and using them.
---
FREE Small Space Gardener Planner for Tomato Dirt Readers!
Our friends at Gardener's Supply are offer these five FREE Small Space Garden Plans
to Tomato Dirt readers.

The plans, available as downloadable PDFS, are based on square-foot gardening techniques. Each set offers five different plans including options for a small space herb garden, stir fry garden, Mediterranean veggie garden, salsa garden, and salad garden.

You can download the set that matches the size of your garden – either a 2x4 garden or 2x8 garden.

Check out the Small Space Garden Plans here.
---
Tomato Dirt is on Pinterest
Join us on Pinterest! Browse our 100+ boards (and growing) for all kinds of tomato inspiration and practical information: growing tomatoes, tomato seeds, cold frames for tomatoes, tomato books, tomato greenhouses, , indoor tomatoes – even crafts to do with a tomato theme. Happy pinning!
---
FEATURE: How to Prevent Blossom End Rot in Tomatoes
Blossom end rot in tomatoes is easy to recognize. You'll see telltale leathery splotches on the bottom of the fruit.

It's the result of the tomato's tissues breaking down.

A tomato with blossom end rot has not absorbed enough calcium – or absorbs calcium inconsistently.

The problem is that calcium moves slowly – at least slower than water.

Hence the top of the fruit ripens normally. The bottom – not so much. Which is why you have those nasty sunken dark spots.

But you can take practical measures to prevent blossom end rot in your tomatoes … (Keep reading)
---
Best Tips for Growing Tomatoes: Bestseller in 89 Countries
THE tomato-growing Bible and best-seller in 89 countries: How to Grow Juicy Tomatoes. Two horticulturalists combine forces to give you advice about the right way to prune, fertilize, water and stake tomatoes.

You'll be able to diagnose pest and disease problems using step by step priceless information, illustrated with 260 full color photos.

Get the book and you'll also get 6 free bonuses, including the Family Tomato Cookbook and a database of 1300 varieties of tomatoes. More details here.

---
Tomato Growing Tip: Which Tomato Varieties Resist Blossom End Rot?
Image: Tomato Dirt
Get more tips for growing tomatoes on our Tomato Growing Tips Pinterest board.
---
Set Up Consistent Watering Right Now
Yes, it's good to be a drip when it comes to watering your garden! Tomatoes need 1-3 inches of water a week.

Hoses, nozzles, drip irrigation, water timers, rain gauges, soaker systems, watering cans, rain urns … check out all kinds of watering gadgets with our good friends at Gardener's Supply.

This is the GS page where you can get all the different kinds of watering gear you need for your garden. It's so much fun to browse around. And if you find something at a bargain price - well, go for it!

Plus, they donate 8% of their profits to home and garden improvement programs.

But apart from all that good stuff, their watering gadgets and irrigation supplies are quality products that will last season after season. Check them out here.
---
Prevent Early Season Tomato Problems

That's it for now. More next time.

Until then, happy gardening!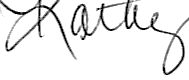 Kathy with Tomato Dirt
www.tomatodirt.com
Find us on Facebook!