Tomato Dirt Newsletter
Volume 12, Number 9
Dear Tomato Dirt reader,

Welcome back to Tomato Dirt! A couple times a month, we'll send you this newsletter packed with tips about growing tomatoes and using them.
---
Get the Dirt on Container Gardening
Even if you don't have a lot of time for gardening, you can still have a fresh produce.

How? Grow veggies in containers. It's the shortcut to a plentiful harvest.

Our good friends at Gardener's Supply have put together oodles of helpful information about growing tomatoes, edibles, and flowers in containers .

Here's a quick start guide to the best crops for container gardening .

You can also watch this quick video about how to put together tomato grow bags and take a look at other how-tos for vegetable planters to decide what you'd like to grow.

And you can browse different kinds of pots, containers – even self-watering planters to choose one that's best for you. Have fun!
---
Tomato Dirt is on Pinterest
Join us on Pinterest! Browse our 100+ boards (and growing) for all kinds of tomato inspiration and practical information: growing tomatoes, tomato seeds, cold frames for tomatoes, tomato books, tomato greenhouses, , indoor tomatoes – even crafts to do with a tomato theme. Happy pinning!
---
FEATURE: How to Grow Tomatoes in Pots - 14 Tips for Success
Can you grow tomatoes in pots successfully and get luscious, juicy fruit to enjoy all season long?

Plenty of gardeners do so. Recent statistics show that 21.2 million Americans grow plants in containers. And that's not counting the millions of others across the world.

After herbs, tomatoes are the next-favorite crop that home gardeners grow in containers.

Whether you grow tomatoes in pots or grow tomatoes in a traditional garden, you follow many of the same gardening principles.

But container tomatoes have some unique needs.

Meet those needs and you can grow tomatoes in pots easily and successfully. And you can harvest a bumper crop without managing an entire garden … (Keep reading)
---
Best Tips for Growing Tomatoes: Bestseller in 89 Countries
THE tomato-growing Bible and best-seller in 89 countries: How to Grow Juicy Tomatoes. Two horticulturalists combine forces to give you advice about the right way to prune, fertilize, water and stake tomatoes.

You'll be able to diagnose pest and disease problems using step by step priceless information, illustrated with 260 full color photos.

Get the book and you'll also get 6 free bonuses, including the Family Tomato Cookbook and a database of 1300 varieties of tomatoes. More details here.

---
Tomato Growing Tip: Best tomato varieties for containers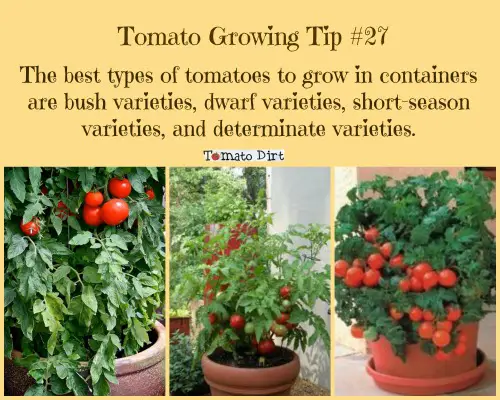 Image: Tomato Dirt
Get more tips for growing tomatoes on our Tomato Growing Tips Pinterest board.
---
Save When You Create Your Own Custom 3-Plant Bundles for Containers
Want to save money – and choose your own vegetable and herb varieties?
The good folks at Burpee understand. They're gardeners, too. And they have their favorite tomatoes, peppers, eggplants, and herbs.
That's why they've created their special Mix & Match offer. You can create your own custom 3-plant bundles of herbs and vegetables – and save money in the process.
Let's say you want to grow Brandywine, Super Sweet 100 Tomatoes, and Sweet Emerald Giant Peppers. You can create your own bundle of those 3 varieties and purchase them at the bundle price!
Bundled plants come in multiples of 3. The more bundles you buy, the more you save. Buy two or more bundles and save an additional 20%. Check out the Mix & Match offer.
---
More Tips for Growing Tomatoes in Pots

That's it for now. More next time.

Until then, happy gardening!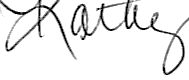 Kathy with Tomato Dirt
www.tomatodirt.com
Find us on Facebook!