Tomato Dirt Newsletter
Volume 12, Number 2
Dear Tomato Dirt reader,

Welcome back to Tomato Dirt! A couple times a month, we'll send you this newsletter packed with tips about growing tomatoes and using them.
---
Use this Free Grow Lights Guide to Grow Plants Indoors
With so many types of grow lights and systems available, it can be overwhelming to figure out which one will best suit your needs.

Our friends at Gardener's Supply have put together a guide of the most popular grow light lines. It's free!

The guide includes each system's features and the benefits. This way, whether you're starting seeds, nurturing houseplants, or growing food indoors, you can find the grow light system you need.

Browse the guide to discover which one is right for you. Happy growing!
---
Tomato Dirt is on Pinterest
Join us on Pinterest! Browse our 100+ boards (and growing) for all kinds of tomato inspiration and practical information: growing tomatoes, tomato seeds, cold frames for tomatoes, tomato books, tomato greenhouses, , indoor tomatoes – even crafts to do with a tomato theme. Happy pinning!
---
FEATURE: When to Start Tomato Seeds
---
If you know when to start tomato seeds indoors, you can grow your own tomato seedlings and save money. You can also choose tomato varieties that may not be available at your local garden center.
And in the process, you may find you have extra tomato seedlings to share with family and friends.
Tomatoes don't thrive when they're directly sown into garden soil, as do radishes or green beans or spinach. They need a bit of TLC at the beginning of their lives.
Meaning a smaller container (versus the entire garden), consistent warmth, regular watering, and protection from the elements like wind
That's why tomatoes do best when they're started ahead of time and can strengthen before moving to their summer home in your garden plot or in a patio container.
When should you start tomato seeds in your specific area to get the best result for your garden and your crop?
Fortunately, other home gardeners have had some experience in answering the question … (read more)
--------------------------------------------------------
Find about more tips to look for when you choose tomato seeds … and check out some helpful pointers and visuals on our Tomato Seeds Pinterest board.
---
Best Tips for Growing Tomatoes: Bestseller in 89 Countries
THE tomato-growing Bible and best-seller in 89 countries: How to Grow Juicy Tomatoes. Two horticulturalists combine forces to give you advice about the right way to prune, fertilize, water and stake tomatoes.

You'll be able to diagnose pest and disease problems using step by step priceless information, illustrated with 260 full color photos.

Get the book and you'll also get 6 free bonuses, including the Family Tomato Cookbook and a database of 1300 varieties of tomatoes. More details here.

---
Tomato Growing Tip: Make Sure Your Grow Lights Are Adjustable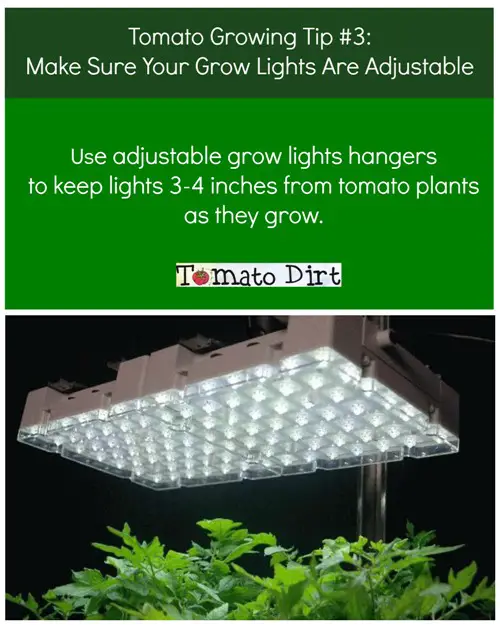 Image: Tomato Dirt
Get more tips for growing tomatoes on our Tomato Growing Tips Pinterest board.
---
Really - That Many Kinds of Seed Starting Kits?
Deep-root growing kits … quick start seed kits … special potting mixes. Yep, there's a kit for that!
We love how you can get replacement parts for seed starting trays, too. Our good friends at Gardener's Supply have all kinds of seed starting gear and will answer your questions
---
More Tips for Starting and Growing Tomato Seeds

That's it for now. More next time.

Until then, happy gardening!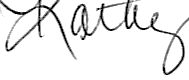 Kathy with Tomato Dirt
www.tomatodirt.com
Find us on Facebook!