Tomato Dirt Newsletter
Volume 11, Number 17
Dear Tomato Dirt reader,

Welcome back to Tomato Dirt! A couple times a month, we'll send you this newsletter packed with tips about growing tomatoes and using them.
---
Save Money with Your Own Sun-Dried Tomatoes, Veggies, Fruits
Veggies, fruits, meats: preserve extra food by drying it. Learn online at your own pace in Food Drying 101 and other food preservation courses.

---
Tomato Dirt is on Pinterest
Join us on Pinterest! Browse our 100+ boards (and growing) for all kinds of tomato inspiration and practical information: growing tomatoes, tomato seeds, cold frames for tomatoes, tomato books, tomato greenhouses, , indoor tomatoes – even crafts to do with a tomato theme. Happy pinning!
---
FEATURE: Take These Steps Now to Extend Your Tomato Harvest
Extend harvest of your tomatoes and enjoy them for weeks longer when you take these simple steps in late summer and early fall.
Reduce watering. If fruit has reached full or nearly full size, cut back on watering to encourage ripening.
Pick excess fruit. Ripening fruit takes a good deal of energy from leaves. A large crop can slow the process, especially if temperatures are cooling off in the fall. When you have a heavy crop still on the vine with just a few weeks before the first expected frost, pick a few of the just-ripening tomatoes (mature green, turning, or pink) to allow the rest to ripen on the vine.
Shift roots. Pull slightly at the bottom of the plant to shift the roots. The surprise sends the tomato the signal that it's time to finish up with the fruit on the vine and go to seed.
Get more details for extending your tomato harvest … and be sure to check out our Harvesting Tomatoes Pinterest board for more helpful information.
---
Best Tips for Growing Tomatoes: Bestseller in 89 Countries
THE tomato-growing Bible and best-seller in 89 countries: How to Grow Juicy Tomatoes. Two horticulturalists combine forces to give you advice about the right way to prune, fertilize, water and stake tomatoes.

You'll be able to diagnose pest and disease problems using step by step priceless information, illustrated with 260 full color photos.

Get the book and you'll also get 6 free bonuses, including the Family Tomato Cookbook and a database of 1300 varieties of tomatoes. More details here.

---
Tomato Growing Tip: How Fast Do Green Tomatoes Ripen?
Image: Tomato Dirt
Get more tips for growing tomatoes on our Tomato Growing Tips Pinterest board.
---
What to Pick to Help You Pick
---
More Tips for Extending Your Tomato Harvest

That's it for now. More next time.

Until then, happy gardening!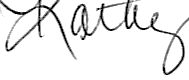 Kathy with Tomato Dirt
www.tomatodirt.com
Find us on Facebook!