Tomato Dirt Newsletter
Volume 11, Number 16
Dear Tomato Dirt reader,

Welcome back to Tomato Dirt! A couple times a month, we'll send you this newsletter packed with tips about growing tomatoes and using them.
---
NOW for 2 DAYS ONLY: 25 Gardening Resources for Less Than $1 Each
Wish you could grow your own but don't know where to start? No matter where you live or your level of gardening expertise, you CAN grow more of your own food.

Find 25 resources to show you how inside the Gardening & Sustainable .

You'll get (12 ebooks, 6 e-courses, 7 printables & workbooks) worth $582.80. And you can get this amazing deal to help you grow a healthy, productive garden, all for just $24.97 in the Gardening and Sustainability Bundle.

That's less than $1 for each resource, from Gardening Basics for Beginners to How to Grow a Beauty and Skin Care Garden to a Sustainable Garden Workbook, just for starters.

The 2021 Gardening and Sustainability Bundle is only available for 2 days only: July 29-30.

You read that right. 2021 Gardening and Sustainability Bundleis from our friends at Ultimate Bundles, who put together digital packages from the smart people who create all these resources. The catch? They offer these bundles in flash sales, just a few days only at a time.

Take advantage now of their 2021 Gardening and Sustainability bargain NOW, while you're thinking about it. They'll notify you when the bundle is ready on JJULY 29-30. Learn more here.
---
Tomato Dirt is on Pinterest
Join us on Pinterest! Browse our 100+ boards (and growing) for all kinds of tomato inspiration and practical information: growing tomatoes, tomato seeds, cold frames for tomatoes, tomato books, tomato greenhouses, , indoor tomatoes – even crafts to do with a tomato theme. Happy pinning!
---
FEATURE: Preserving Tomatoes – Should You Can, Dry, or Freeze Them?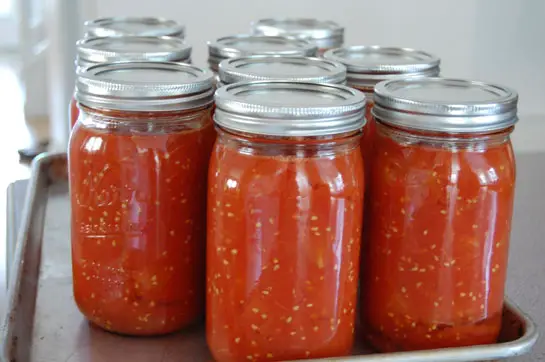 Image: Tomato Dirt

Nothing can take the place of a fresh tomato.

But when it comes to preserving tomatoes, which is the best method: canning tomatoes, drying tomatoes, or freezing tomatoes?

The answer is … all three. Here are the benefits and drawbacks of each.
Canning tomatoes
Benefits: taste, volume, versatility, safety, longevity, and space
Drawbacks: time, gear, discomfort
Drying tomatoes
Benefits: space, uniqueness, simplicity
Drawbacks: cost, time, limited usability
Freezing tomatoes
Benefits: convenience, speed, usability, flexibility
Drawbacks: limited usability, flavor, space
Get more details about each of these different methods for preserving tomatoes to choose what's right for you… and be sure to check out our Pinterest board for more helpful information.
---
Best Tips for Growing Tomatoes: Bestseller in 89 Countries
THE tomato-growing Bible and best-seller in 89 countries: How to Grow Juicy Tomatoes. Two horticulturalists combine forces to give you advice about the right way to prune, fertilize, water and stake tomatoes.

You'll be able to diagnose pest and disease problems using step by step priceless information, illustrated with 260 full color photos.

Get the book and you'll also get 6 free bonuses, including the Family Tomato Cookbook and a database of 1300 varieties of tomatoes. More details here.

---
Tomato Growing Tip: Combine Tomato Varieties When Freezing
Image: Tomato Dirt
Get more tips for growing tomatoes on our Tomato Growing Tips Pinterest board.
---
Save Money with Your Own Sun-dried Tomatoes, Veggies, Fruits
Veggies, fruits, meats: preserve extra food by drying it. Learn online at your own pace in Food Drying 101 and other food preservation courses.

---
More about Preserving Tomatoes

That's it for now. More next time.

Until then, happy gardening!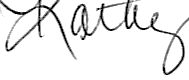 Kathy with Tomato Dirt
www.tomatodirt.com
Find us on Facebook!