Tomato Dirt Newsletter
Volume 11, Number 9
Dear Tomato Dirt reader,

Welcome back to Tomato Dirt! A couple times a month, we'll send you this newsletter packed with tips about growing tomatoes and using them.
---
FREE Small Space Gardener Planner for Tomato Dirt Readers!
Our friends at Gardener's Supply are offer these five FREE Small Space Garden Plans
to Tomato Dirt readers.

The plans, available as downloadable PDFS, are based on square-foot gardening techniques.

Each set offers five different plans including options for a small space herb garden, stir fry garden, Mediterranean veggie garden, salsa garden, and salad garden.

You can download the set that matches the size of your garden – either a 2x4 garden or 2x8 garden.

Check out the Small Space Garden Plans here.
---
Tomato Dirt is on Pinterest
Join us on Pinterest! Browse our 100+ boards (and growing) for all kinds of tomato inspiration and practical information: growing tomatoes, tomato seeds, cold frames for tomatoes, tomato books, tomato greenhouses, , indoor tomatoes – even crafts to do with a tomato theme. Happy pinning!
---
FEATURE: Which Companion Plants Are Best for Tomatoes?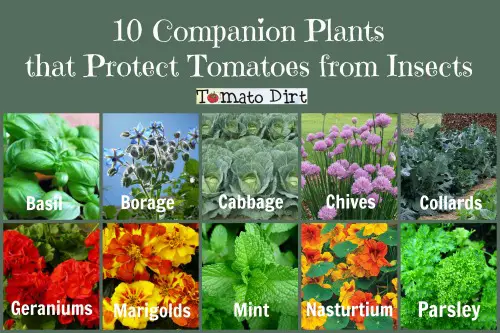 Image: USDA

You can protect tomatoes from pests with companion plants -- those vegetables, herbs, or flowers planted nearby that offer a special benefit to tomatoes.

Companion plants behave a lot like good friends.

We all know one of the benefits of good friends: they stick up for you when bullies threaten you, often protecting you from getting hurt.

Companion plants do that for tomatoes.

Tomato plants are among the favorite menu items for certain insects, including aphids, whiteflies, and different types of beetles. Once these pests flit into your garden and discover your luscious, healthy tomato plants, suddenly it's Feast Time.

But companion plants act as natural defenders against these tomato pests, either by repelling harmful insects or attracting helpful insects (to eat the harmful ones.)

Try these companion plants to protect tomatoes from pests...

And be sure to check out our Companion Planting for Tomatoes board on Pinterest for more companion planting ideas.
---
Best Tips for Growing Tomatoes: Bestseller in 89 Countries
THE tomato-growing Bible and best-seller in 89 countries: How to Grow Juicy Tomatoes. Two horticulturalists combine forces to give you advice about the right way to prune, fertilize, water and stake tomatoes.

You'll be able to diagnose pest and disease problems using step by step priceless information, illustrated with 260 full color photos.

Get the book and you'll also get 6 free bonuses, including the Family Tomato Cookbook and a database of 1300 varieties of tomatoes. More details here.

---
Get More Dirt on Raised Beds
Even if you don't have a lot of time for gardening, you can still have a productive vegetable garden, no matter the size.
How? Start with a raised bed. It's the shortcut to a plentiful harvest, even in the first year.
Our good friends at Gardener's Supply have put together oodles of helpful information about growing tomatoes, edibles, and flowers in raised beds .
Here's a quick start guide to raised bed gardening raised bed gardening.
You can also watch this quick video about how to put together raised beds and take a look at to decide what you'd like to grow.
And you can browse different kinds of raised beds and kits to choose one that's best for you. Have fun!
---
Tomato Growing Tip: Nasturtiums – a Wonderful Tomato Companion
Image: Tomato Dirt
Get more tips for growing tomatoes on our Tomato Growing Tips Pinterest board.
---
Help for Planting Tomatoes and Their Friends
More Tomato Planting Tips

That's it for now. More next time.

Until then, happy gardening!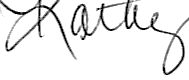 Kathy with Tomato Dirt
www.tomatodirt.com
Find us on Facebook!