Tomato Dirt Newsletter
Volume 10, Number 18
Dear Tomato Dirt reader,

Welcome back to Tomato Dirt! A couple times a month, we'll send you this newsletter packed with tips about growing tomatoes and using them.
---
Compost: It's Easy to Make Your Own "Black Gold"
Compost: it's called "Black Gold" for a good reason. Composting is the ultimate inexpensive way to recycle yard and kitchen waste back into your garden. Make sure you have what you need to start or build productive, healthy compost for next year's garden. Take a look at composting gear used by gardeners like you!

---
Tomato Dirt is on Pinterest
Join us on Pinterest! Browse our 100+ boards (and growing) for all kinds of tomato inspiration and practical information: growing tomatoes, tomato seeds, cold frames for tomatoes, tomato books, tomato greenhouses, , indoor tomatoes – even crafts to do with a tomato theme. Happy pinning!
---
FEATURE: 10 Ways to Help Ripen Green Tomatoes on the Vine Faster
Image: Tomato Dirt
Fall is coming. Green tomatoes remain on your plants. Don't panic! Try these tips to help ripen green tomatoes that are still on the vine.
Reduce watering. If tomatoes have reached full or nearly full size, cut back on watering to encourage ripening.
Keep the plant dry. Late season is the perfect time for late blight to destroy fruit on the vine. Prevent it by watering the soil, not the plants. Tie long branches to tomato cage or add an extra stake to keep plants from trailing on the ground, making them susceptible to diseases.
Give the plant a trim. Remove the plant's lower leaves. That will allow the plant to put more of its energy into the fruit … (keep reading)
Read more tips to help you ripen green tomatoes on the vine … and be sure to check out our Harvesting Tomatoes Pinterest board for more helpful information.
---
Best Tips for Growing Tomatoes: Bestseller in 89 Countries
THE tomato-growing Bible and best-seller in 89 countries: How to Grow Juicy Tomatoes. Two horticulturalists combine forces to give you advice about the right way to prune, fertilize, water and stake tomatoes.

You'll be able to diagnose pest and disease problems using step by step priceless information, illustrated with 260 full color photos.

Get the book and you'll also get 6 free bonuses, including the Family Tomato Cookbook and a database of 1300 varieties of tomatoes. More details here.

---
Build a Shed In A Weekend Even If With Zero Woodworking Experience
Fall is just around the corner. And that's a perfect time to build the shed you've been dreaming about.
And now you can get Ryan's Shed Plans at a special Lockdown Discount. (Check it out here.)
Ryan Henderson has taught more than 4,000 people to build professional looking sheds. He has even taught absolute newbies – those without ANY experience at all.
Each of his plans includes a complete materials list, step-by-step directions, and photos and instructions. No extra trips to Home Depot or Lowe's. You won't be guessing whether you've got it right not.
You've got some extra time. Why not use it to build the shed you've wanted and needed … and save a bundle in the process.
Check out Ryan's Shed Plans here.
---
Tomato Growing Tip: How Fast Do Green Tomatoes Ripen?
Image: Tomato Dirt
Get more tips for growing tomatoes on our Tomato Growing Tips Pinterest board.
---
Get Ready for Fall Garden Clean Up
Get Ready for Fall Garden Clean Up
Tips for Finishing Your Growing Season Strong

That's it for now. More next time.

Until then, happy gardening!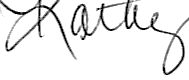 Kathy with Tomato Dirt
www.tomatodirt.com
Find us on Facebook!