Tomato Dirt Newsletter
Volume 10, Number 14
Dear Tomato Dirt reader,

Welcome back to Tomato Dirt! A couple times a month, we'll send you this newsletter packed with tips about growing tomatoes and using them.
---
Can It!
Bath canner or pressure canner? Enamel or aluminum? Find out what to look for in a kitchen canner and browse different types to choose a canner that works for you so you can preserve your harvest overload. Take a look!

---
Tomato Dirt is on Pinterest
Join us on Pinterest! Browse our 100+ boards (and growing) for all kinds of tomato inspiration and practical information: growing tomatoes, tomato seeds, cold frames for tomatoes, tomato books, tomato greenhouses, , indoor tomatoes – even crafts to do with a tomato theme. Happy pinning!
---
FEATURE: Preserving Tomatoes – Should You Can, Dry, or Freeze Them?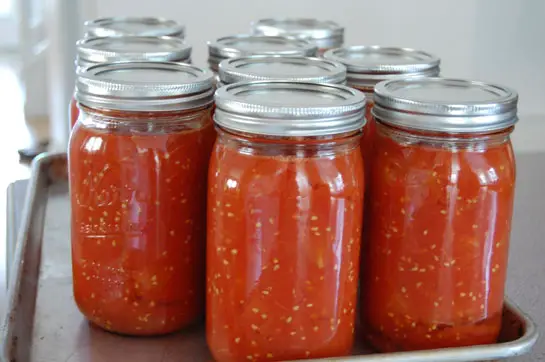 Image: Tomato Dirt

Nothing can take the place of a fresh tomato.But when it comes to preserving tomatoes, which is the best method: canning tomatoes, drying tomatoes, or freezing tomatoes?

The answer is … all three. Here are the benefits and drawbacks of each.
Canning tomatoes
Benefits: taste, volume, versatility, safety, longevity, and space
Drawbacks: time, gear, discomfort
Drying tomatoes
Benefits: space, uniqueness, simplicity
Drawbacks: cost, time, limited usability
Freezing tomatoes
Benefits: convenience, speed, usability, flexibility
Drawbacks: limited usability, flavor, space
Get more details about each of these different methods for preserving tomatoes to choose what's right for you… and be sure to check out our Pinterest board for more helpful information.
---
Best Tips for Growing Tomatoes: Bestseller in 89 Countries
THE tomato-growing Bible and best-seller in 89 countries: How to Grow Juicy Tomatoes. Two horticulturalists combine forces to give you advice about the right way to prune, fertilize, water and stake tomatoes.

You'll be able to diagnose pest and disease problems using step by step priceless information, illustrated with 260 full color photos.

Get the book and you'll also get 6 free bonuses, including the Family Tomato Cookbook and a database of 1300 varieties of tomatoes. More details here.

---
Build Your Own Beehive!
Interested in getting your own backyard beehive? Don't know where to start? It may surprise you to learn that you can build your own beehive for less than the cost of a dinner for two at your favorite restaurant. This Garden Hive Construction Guide 2.0 shows you how to choose the best materials for your beehive, build parts, quickly make either frames or top bars for your hive, select and apply your preferred wood finish for your perfect backyard beehive … and choose a good location and install your finished beehive ready for your own honeybees.

The guide has all the information you need to build a garden beehive in less than one afternoon in audio, video and PDF manual. Attract bees to fertilize your tomatoes and other crops … plus get your own honey. Learn more.

---
Tomato Growing Tip: Combine Tomato Varieties When Freezing
Image: Tomato Dirt
Get more tips for growing tomatoes on our Tomato Growing Tips Pinterest board.
---
How to Dry Veggies, Fruit, Beef Jerky
More about Preserving Tomatoes

That's it for now. More next time.

Until then, happy gardening!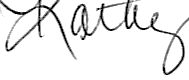 Kathy with Tomato Dirt
www.tomatodirt.com
Find us on Facebook!