Tomato Dirt Newsletter
Volume 10, Number 7
Dear Tomato Dirt reader,

Welcome back to Tomato Dirt! A couple times a month, we'll send you this newsletter packed with tips about growing tomatoes and using them.
---
Special Coupons for Tomato Dirt Readers!
Getting ready for a new growing season? Use these coupon deals specially offered for Tomato Dirt-ers. Browse, order, and save now!


$5 Off Your Purchase of $25 with code BURPEE5

$10 Off Your Purchase of $50 with code 10BURPEE

$15 Off Your Purchase of $75 with code BURPEE15
---
Tomato Dirt is on Pinterest
Join us on Pinterest! Browse our 100+ boards (and growing) for all kinds of tomato inspiration and practical information: growing tomatoes, tomato seeds, cold frames for tomatoes, tomato books, tomato greenhouses, , indoor tomatoes – even crafts to do with a tomato theme. Happy pinning!
---
FEATURE: Plan for Success with These 5 Tips for Planting Tomatoes in Pots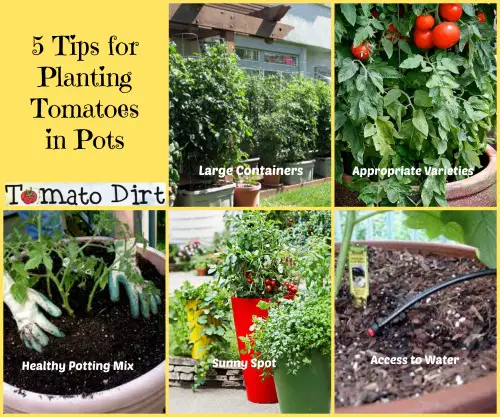 Image: USDA

Growing tomatoes in containers successfully has a lot to do with preparation and making good choices ahead of time.

Before you get starting planting tomatoes in pots – as you're thinking about and planning your container tomatoes – you can take steps to make sure your container gardening is as healthy as possible.
Choose the largest container possible. The more space your tomato has to grow in, the healthier it will be.
Choose varieties specifically for containers. The best types of tomatoes to grow in containers are bush varieties, dwarf varieties, short-season varieties, and determinate varieties – for obvious reasons: they don't get as big as other types of tomatoes, they mature faster, and they finish growing at a certain point in the season.
Choose a healthy potting mix Tomatoes grown in containers need a loose, well-drained soil with lots of organic matter.
Choose a sunny spot. Tomatoes need at least 6-8 hours of full sun a day.
Choose easy access to a water source. Whether you set your tomato pots near your garden hose or you have a convenient way to water them with a pitcher or watering can, make sure you have easy access to a water source. You will use it!
Find out more tips for getting ready for planting tomatoes in pots. And be sure to check out our Container Tomatoes board on Pinterest for more tomato inspiration.
---
Best Tips for Growing Tomatoes: Bestseller in 89 Countries
THE tomato-growing Bible and best-seller in 89 countries: How to Grow Juicy Tomatoes.

Two horticulturalists combine forces to give you advice about the right way to prune, fertilize, water and stake tomatoes. You'll be able to diagnose pest and disease problems using step by step priceless information, illustrated with 260 full color photos.

Get the book and you'll also get 6 free bonuses, including the Family Tomato Cookbook and a database of 1300 varieties of tomatoes.

---
Containers and Planters: Best Selection, Built to Last
America's number one resource for gardening and a Tomato Dirt favorite: Gardener's Supply! Get what you need for this season - raised beds, pots and planters, supports, soils, special offers, and more – plus FREE shipping on orders of $99 or more. 100% satisfaction guaranteed.
---
Tomato Growing Tip: What Tomato Varieties to Grow in Pots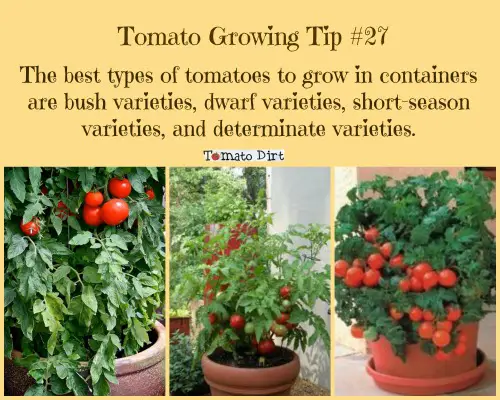 Image: Tomato Dirt
Get more tips for growing tomatoes on our Tomato Growing Tips Pinterest board.
---
Check Out These Containers for Tomato Gardening
More about Starting Tomatoes in Pots

That's it for now. More next time.

Until then, happy gardening!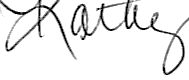 Kathy with Tomato Dirt
www.tomatodirt.com
Find us on Facebook!