Tomato Dirt Newsletter
Volume 9, Number 12
Dear Tomato Dirt reader,

Welcome back to Tomato Dirt! A couple times a month, we'll send you this newsletter packed with tips about growing tomatoes and using them.
---
Best Tips for Growing Tomatoes: Bestseller in 89 Countries
THE tomato-growing Bible and best-seller in 89 countries: How to Grow Juicy Tomatoes.

Two horticulturalists combine forces to give you advice about the right way to prune, fertilize, water and stake tomatoes. You'll be able to diagnose pest and disease problems using step by step priceless information, illustrated with 260 full color photos.

Get the book and you'll also get 6 free bonuses, including the Family Tomato Cookbook and a database of 1300 varieties of tomatoes.

More details here.

---
Tomato Dirt is on Pinterest
Join us on Pinterest! Browse our 100+ boards (and growing) for all kinds of tomato inspiration and practical information: growing tomatoes, tomato seeds, cold frames for tomatoes, tomato books, tomato greenhouses, , indoor tomatoes – even crafts to do with a tomato theme. Happy pinning!
---
FEATURE: Tomato Mulch Do's and Don'ts
There's no question … tomato mulch definitely improves the number, size, and healthy of your tomato crop. Yet the good news is there is no one best type of mulch to use. Select one that works best for your situation. Follow these simple do's and don'ts to mulch like a master!
Do this:

Do compare different options here: grass clippings, shredded hardwood mulch, newspaper, black plastic, red plastic, garden fabric … even no mulch. If you want to improve your soil, choose an organic mulch. If you want to reuse your ground covering, choose one of the plastics. If you have almost no money, try several layers of newspaper. Choose the option that's best for your situation.
Do leave about 1-2" breathing room around the tomato stem, forming a small well around the base of the plant. This prevents compaction around the stem, which could lead to stem rot. Also, the well creates a natural dish to capture water for your plant.
Do apply extra mulch in the rows between your tomatoes to keep weeds down.
Don't do this:

Don't mulch immediately after planting tomatoes. Wait until the soil has warmed – about 3-5 weeks after setting plants in the garden. Tomatoes like heat. If you mulch too soon, you'll trap in the cold.
Don't panic if you haven't mulched your tomatoes. Sure, mulching helps keep in heat and moisture, keeps down weeds, and helps produce healthier fruit. But many a gardener has grown luscious tomatoes successfully without it.
Find out more tips and how-tos for mulching your tomato plants … and be sure to check out our Mulching Tomatoes board on Pinterest for more companion planting ideas.
---
Free Shipping! Mulch It and Save: Gardener's Supply
America's number one resource for gardening and a Tomato Dirt favorite: Gardener's Supply! Get what you need to mulch your garden this season from weed barriers, weed shield, Pro-matting – even hand tools for installation and edging – plus FREE shipping on orders of $75 or more. 100% satisfaction guaranteed.

Browse mulch gear and more gardening supplies here.
---
Tomato Growing Tip: How to Prevent Weeds Around Tomatoes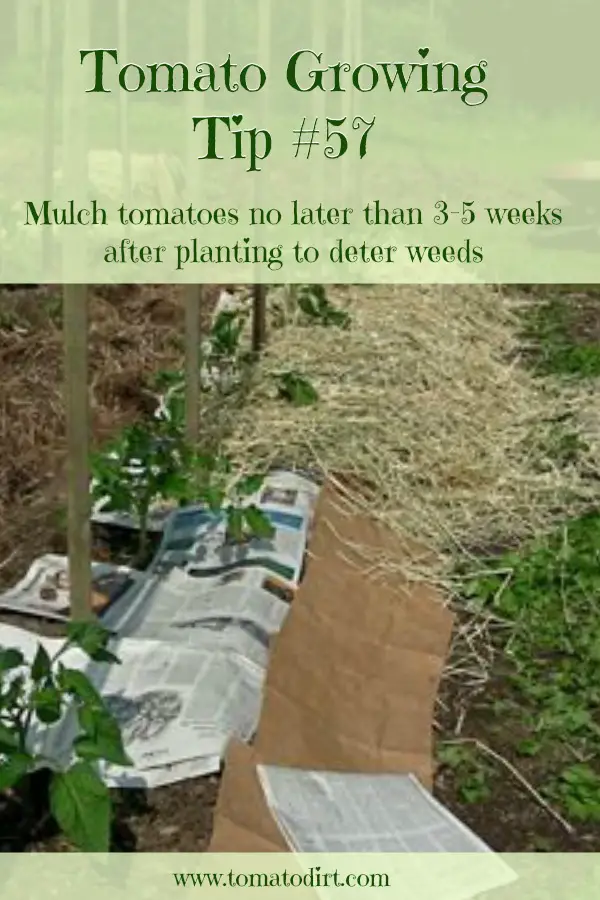 Image: Tomato Dirt
Get more tips for growing tomatoes on our Tomato Growing Tips Pinterest board.
---
Different Ways to Mulch Tomatoes
More About Tomato Mulch

That's it for now. More next time.

Until then, happy gardening!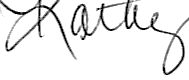 Kathy with Tomato Dirt
www.tomatodirt.com
Find us on Facebook!