Tomato Dirt Newsletter
Volume 9, Number 10
Dear Tomato Dirt reader,

Welcome back to Tomato Dirt! A couple times a month, we'll send you this newsletter packed with tips about growing tomatoes and using them.
---
A Special Discount for Tomato Dirt-ers at Burpee
We love to browse the Burpee gardening site for inspiration and we bet you will too! Take a look at the latest in seeds, vegetable plants, flowers, perennials, herbs, heirlooms, fruits, organics, seed starting gear and other gardening supplies. If you decide you've got to get something for your garden, then use these special savings codes at checkout - just for Tomato Dirt-ers.
$5 Off Your Purchase of $25 with code BURPEE5

$10 Off Your Purchase of $50 with code BURPEE10

$15 Off Your Purchase of $75 with code BURPEE15

---
Tomato Dirt is on Pinterest
Join us on Pinterest! Browse our 100+ boards (and growing) for all kinds of tomato inspiration and practical information: growing tomatoes, tomato seeds, cold frames for tomatoes, tomato books, tomato greenhouses, , indoor tomatoes – even crafts to do with a tomato theme. Happy pinning!
---
FEATURE: Why Grow Tomatoes in Containers? It's for You If …
Growing tomatoes in pots is an excellent way to enjoy fresh tomatoes, whether you're a veteran gardener who grows veggies all year long or a newbie getting your fingers dirty for the first time.

But is it for you? Here are 5 great reasons to grow tomatoes in containers, especially if …
Space.
You don't have room for a garden or you don't have a garden plot.But you still you're still interested in having fresh tomatoes at your doorstep.
Versatility.
You have a garden plot, but you like container gardening too. The more, the merrier!
Variety.
You have a patio, porch, or balcony with sun.Tomatoes need a minimum of 6-8 hours of direct sun a day.
Limited time. .
You don't have a lot of time for gardening, but you love fresh tomatoes. It takes just minutes to plant a tomato in a container and even less to care for it each day.
Geography.You have a short growing season.
If you grow tomatoes in pots, you don't need to wait for the ground to get warm in order to begin planting. You can also extend your harvest by bringing plants indoors if autumn comes sooner than later.
See some more reasons growing tomatoes in containers might be for you and get tips for planting tomatoes in pots. And you can find additional ideas on our Container Tomatoes Pinterest board.
---
FREE Kitchen Gardener Planner for Tomato Dirt Readers!
Our friends at Gardener's Supply offer this FREE Kitchen Garden Planner
so you can use square-foot gardening techniques to create your own super-productive veggie garden, no matter how much or how little space you have. Customize a pre-planned garden or create your own using their cool online tools! Check it out here.



---
Tomato Growing Tip: Make Sure Containers Have Drainage Holes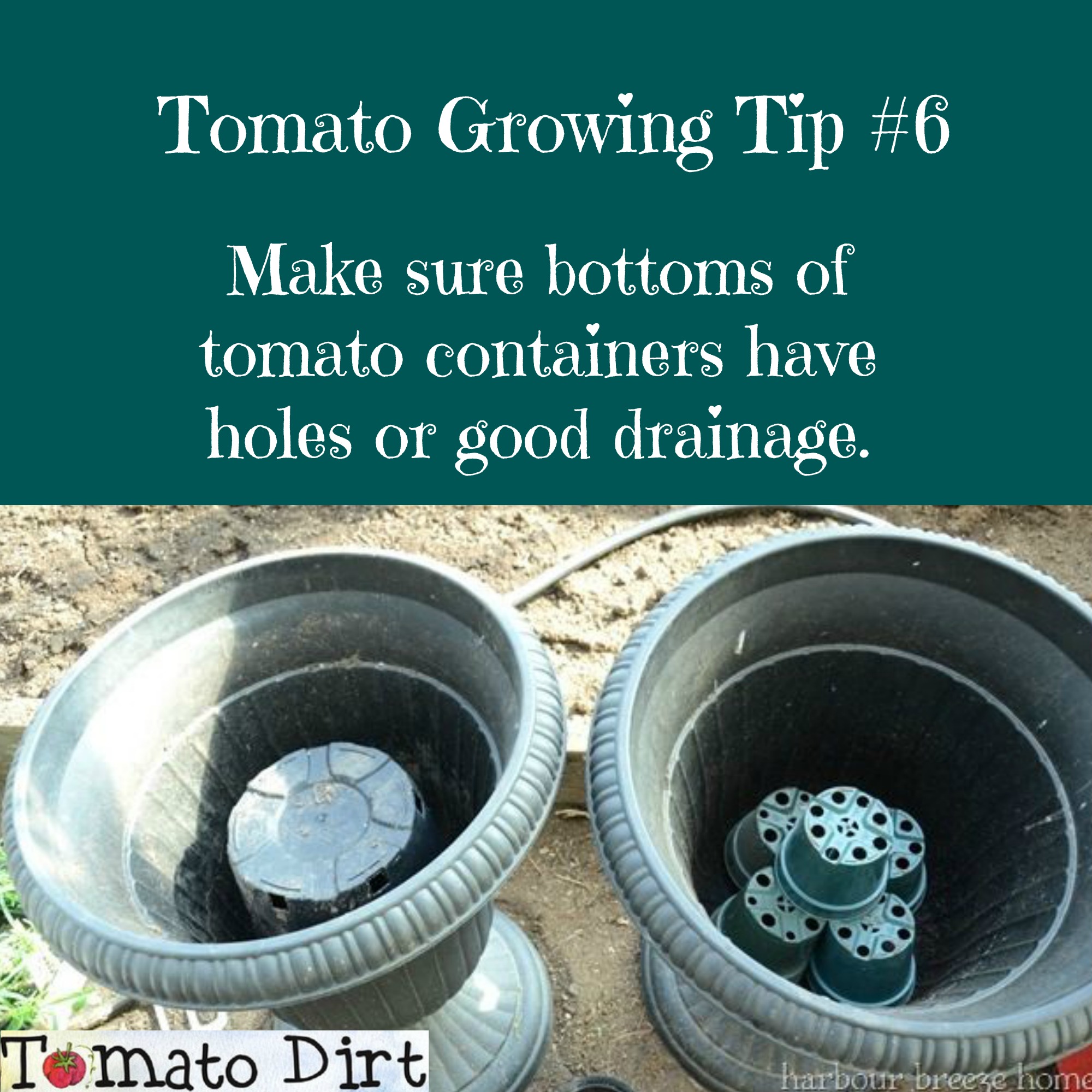 Image: Tomato Dirt
Get more tips for growing tomatoes on our Tomato Growing Tips Pinterest board.
---
Tomato Planter Options
More Tips for Growing Container Tomatoes

That's it for now. More next time.

Until then, happy gardening!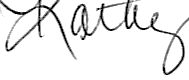 Kathy with Tomato Dirt
www.tomatodirt.com
Find us on Facebook!