Tomato Dirt Newsletter
Volume 9, Number 5
Dear Tomato Dirt reader,

Welcome back to Tomato Dirt! A couple times a month, we'll send you this newsletter packed with tips about growing tomatoes and using them.
---
Best Tips for Growing Tomatoes: Bestseller in 89 Countries
THE tomato-growing Bible and best-seller in 89 countries: How to Grow Juicy Tomatoes. Two horticulturalists combine forces to give you advice about the right way to prune, fertilize, water and stake tomatoes.

You'll be able to diagnose pest and disease problems using step by step information, illustrated with 260 full color photos.

Get the book and you'll also get 6 free bonuses, including the Family Tomato Cookbook and a database of 1300 varieties of tomatoes. More details here.
---
Tomato Dirt is on Pinterest
Join us on Pinterest! Browse our 100+ boards (and growing) for all kinds of tomato inspiration and practical information: growing tomatoes, tomato seeds, cold frames for tomatoes, tomato books, tomato greenhouses, , indoor tomatoes – even crafts to do with a tomato theme. Happy pinning!
---
FEATURE: Determinate or Indeterminate Tomatoes - Which Should You Grow?
One way you can choose what tomato varieties to grow is by to the length of time they produce fruit during the season.
A determinate tomato plant produces fruit for a couple of weeks and then production fades out. That's because it eventually forms a flower cluster at the terminal growing point, which causes it to stop growing in height.
An indeterminate tomato plant produces fruit throughout the season, often until frost. It never sets terminal flower clusters, but only lateral ones, and continues indefinitely to grow taller.
Advantages to determinate tomatoes
Determinates are a good choice for small gardeners because they grow to a predetermined size and then stop.
Determinates grow well in containers.
Determinate tomatoes set the bulk of their crop at one time, a distinct advantage if you plan to can tomatoes or make batches of tomato sauce.
Determinates don't require a lot of pruning. In fact, it's best if you avoid pruning tomato determinate varieties or pinch back only suckers that appear below the first flower cluster, or you will reduce your yield.
Advantages to indeterminate tomatoes
Indeterminate tomatoes produce fruit all summer.
Indeterminates offer a greater selection when it comes to color, size, and shape.
Indeterminates continue to grow and set fruit until frost.
Read more about the ways tomatoes are classified so that you can make the best choices for your garden … and see more tomato varieties on our Tomato Varieties Pinterest Board.
---
Really - That Many Kinds of Seed Starting Kits?
Deep-root growing kits … quick start seed kits … special potting mixes.
Yep, there's a kit for that! See for yourself.
We love how you can get replacement parts for seed starting trays, too. Our good friends at Gardener's Supply have all kinds of seed starting gear and will answer your questions, too.
---
Tomato Growing Tip: One Proven Way to Choose Tomato Varieties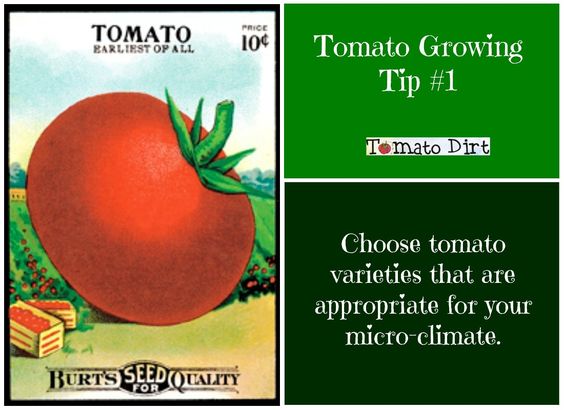 Image: Tomato Dirt
Get more tips for growing tomatoes on our Tomato Growing Tips Pinterest board.
---
Fun and Colorful Tomato Collections to Try
More on Choosing Tomato Varieties …

That's it for now. More next time.

Until then, happy gardening!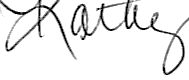 Kathy with Tomato Dirt
www.tomatodirt.com
Find us on Facebook!