Tomato Dirt Newsletter
Volume 8, Number 30
Dear Tomato Dirt reader,

Welcome back to Tomato Dirt! A few times a month, we'll send you this newsletter packed with tips about growing tomatoes and using them.
---
LIMITED TIME! Tomato Seeds Half-Price Now Through Jan. 6
Choose from more than 350 favorite heirloom tomato varieties and tomato seed collections – up to 50% off regular retail prices during this once-a-year sale at TomatoFest. Tomato seeds will last 3-5 years! And TomatoFest guarantees its seeds.

Visit the TomatoFest store now to get best selection.
---
Tomato Dirt is on Pinterest
Join us on Pinterest! Browse our 100+ boards (and growing) for all kinds of tomato inspiration and practical information: growing tomatoes, tomato seeds, cold frames for tomatoes, tomato books, tomato greenhouses, , indoor tomatoes – even crafts to do with a tomato theme. Happy pinning!
---
FEATURE: How to Choose Tomato Seeds to Give as Gifts: 4 Tips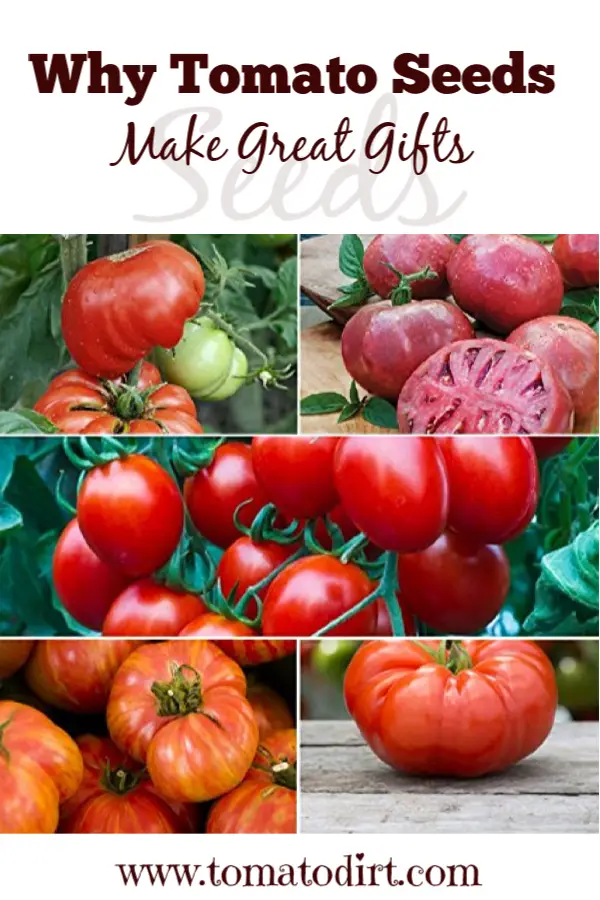 Image: Tomato Dirt

Tomato seeds are great gifts for gardeners!Can there be a more perfect way to anticipate the upcoming growing season? Seeds represent new life and new hope.Why Tomato Seeds Are Fun to Give Away
Uniqueness. In giving tomato seeds you demonstrate thoughtfulness. The person you're giving the gift to loves gardening. You've observed that passion and demonstrated creativity in choosing a gift to allow her to enjoy it.
Variety. When you give seeds, you offer the opportunity for the gardener you love to try a different variety – one he may have wanted to try and has not or even one he may not have ever considered.
Convenience. You can order tomato seeds online … (read more)
Check out tips for choosing seeds for the gardener in your life …
… and get more fun ideas on our Tomato Seeds Pinterest Board.
---
Best Tips for Growing Tomatoes

---
Tomato Growing Tip: What You MUST Know about Choosing Tomato Seeds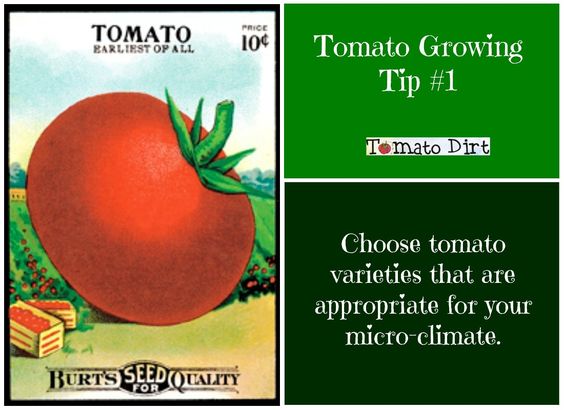 Image: Tomato Dirt
Get more tips for growing tomatoes on our Tomato Growing Tips Pinterest board.
---
More Fun and Helpful Gifts for Gardeners
More Tips for Choosing Tomato Seeds

That's it for now. More next time.

Until then, happy gardening!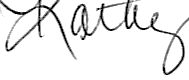 Kathy with Tomato Dirt
www.tomatodirt.com
Find us on Facebook!