Tomato Dirt Newsletter
Volume 8, Number 18
Dear Tomato Dirt reader,

Welcome back to Tomato Dirt! A few times a month, we'll send you this newsletter packed with tips about growing tomatoes and using them.
---
Spray Your Way to a Healthier Garden
Pump sprayers, backpack sprayers, nozzle sprayers with triggers … they come in all sizes. A garden sprayer is a must-have garden tool for feeding and treating your tomatoes, veggies, and flowers. Browse different types to choose a garden sprayer that works for you. Take a look!

---
Tomato Dirt is on Pinterest
Join us on Pinterest! Browse our 100+ boards (and growing) for all kinds of tomato inspiration and practical information: growing tomatoes, tomato seeds, cold frames for tomatoes, tomato books, tomato greenhouses, , indoor tomatoes – even crafts to do with a tomato theme. Happy pinning!
---
FEATURE: Fight Blight! 3 Kinds of Tomato Blight Explained
At least three common tomato problems are referred to under the broad umbrella of "tomato blight": early blight, late blight, and Septoria leaf spot.

Each is caused by a different fungus. You can tell them apart by what they look like, what parts of the tomato they affect, and when their symptoms appear. (Compare them in detail here .)

Here's a piece of good news: all three can be treated and controlled similarly with biofungicides or fungicides and by practicing good preventative care …

Read more about how to identify and treat 3 kinds of tomato blight and check out other tomato diseases on our Pinterest board.
---
Peak Picking Deals
For some Tomato Dirt-ers it's peak gardening season. And readers in the southern hemisphere are getting geared up to plant and grow.

Our good friends at Gardener's Supply are clearing out their shelves and we get to benefit. Check out the deals: up to 50% off on garden tools … 44% off on raised beds … even 27% off fertilizer – some items are even 80% off.

Take a sec to hop over to the site and browse Gardener's Supply Peak Picking Sale - save up to 80%
. Have fun!

---
Tomato Growing Tip: Designate One Sprayer for Fungicide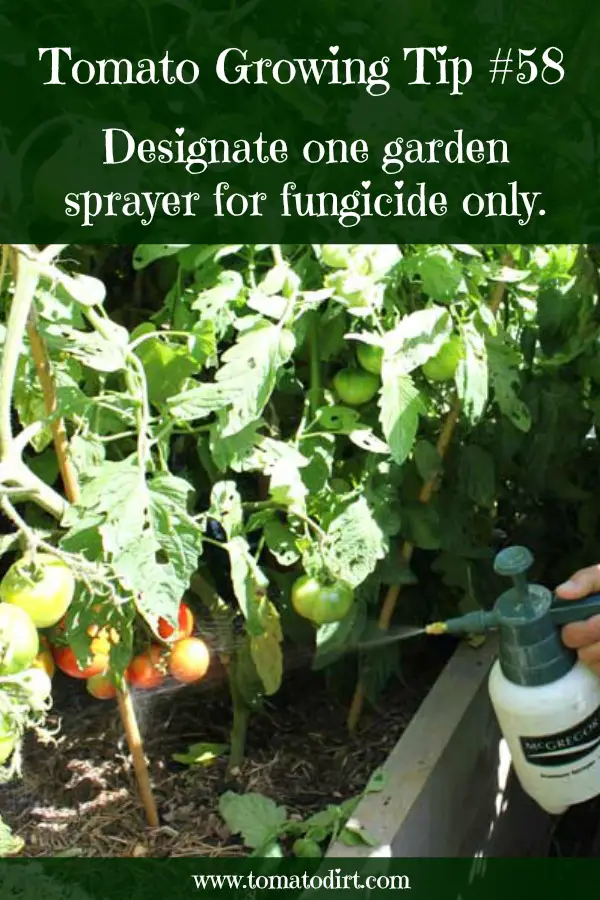 Image: Tomato Dirt
Get more tips for growing tomatoes on our Tomato Growing Tips Pinterest board.
---
Battle Tomato Blight
More Tips to Fight Tomato Blight

That's it for now. More next time.

Until then, happy gardening!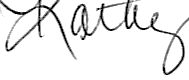 Kathy with Tomato Dirt
www.tomatodirt.com
Find us on Facebook!