Tomato Dirt Newsletter
Volume 8, Number 15
Dear Tomato Dirt reader,

Welcome back to Tomato Dirt! A few times a month, we'll send you this newsletter packed with tips about growing tomatoes and using them.
---
Flash Sale: 40% Off Live Plants for a Limited Time
We love to browse the Burpee gardening site for inspiration and we bet you will too!
Take a look at the latest in seeds, vegetable plants, flowers, perennials, herbs, heirlooms, fruits, organics, seed starting gear and other gardening supplies.
And now for a limited time, use the special code to get 40% live plants. Have fun browsing and finding bargains.
---
Tomato Dirt is on Pinterest
Join us on Pinterest! Browse our 100+ boards (and growing) for all kinds of tomato inspiration and practical information: growing tomatoes, tomato seeds, cold frames for tomatoes, tomato books, tomato greenhouses, , indoor tomatoes – even crafts to do with a tomato theme. Happy pinning!
---
FEATURE: What If My Tomatoes Don't Set Fruit? What To Do
Normally, a tomato blossom is pollinated and then fruit develops. This is called "setting fruit."
But sometimes, a healthy tomato plant flowers, its blossoms drop, and no fruit develops. This is called "blossom drop." It's a result of plant stress or poor pollination.
There are at least five conditions that can lead to blossom drop.
Extreme temperatures. Cool nights (consistently below 55ºF) or hot spells (days consistently about 90ºF and nights consistently above 75ºF) force the tomato plant to abandon fruit production and focus merely on surviving. Tomatoes' optimum daytime temperature range for setting fruit is between 70º-85ºF.
Poor pollination. When temperatures are too hot or too cold, insects aren't active in the garden. Not as many blossoms are pollinated. Along the same lines, without proper humidity (40-70%), pollen has difficulty releasing or sticking …
(keep reading ...)

And be sure to check out other tomato problems to watch for on our Pinterest board.
---
Best Tips for Growing Tomatoes
Interested in getting your own backyard beehive? Don't know where to start? It may The world's number one tomato Bible. Advice on 1300 varieties, soil preparation, pruning; and extensive help with pests and diseases from a leading industry expert to help you have the biggest, tastiest crop ever.

---
Tomato Growing Tip: Too Much Nitrogen Means Too Much Foliage, Less Fruit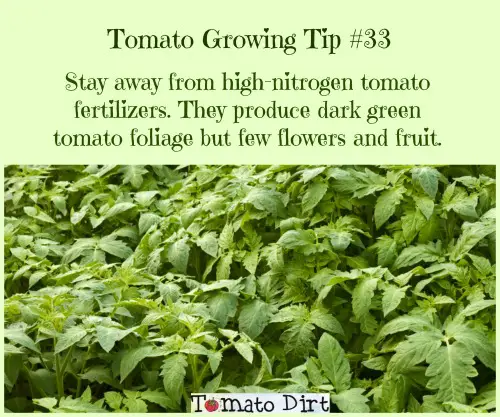 Image: Tomato Dirt
Get more tips for growing tomatoes on our Tomato Growing Tips Pinterest board.
---
Help Tomatoes Get Set
More Tips for Growing Healthy Tomatoes

That's it for now. More next time.

Until then, happy gardening!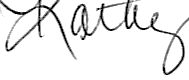 Kathy with Tomato Dirt
www.tomatodirt.com
Find us on Facebook!