Tomato Dirt Newsletter
Volume 8, Number 8
Dear Tomato Dirt reader,

Welcome back to Tomato Dirt! A few times a month, we'll send you this newsletter packed with tips about growing tomatoes and using them.
---
Spring has Sprung! Browse Ideas and Get a Special Discount
We love to browse the Burpee gardening site for inspiration and we bet you will too!
Take a look at the latest in seeds, vegetable plants, flowers, perennials, herbs, heirlooms, fruits, organics, seed starting gear and other gardening supplies. If you decide you've got to get something for your garden, then use these special savings codes for Tomato Dirt-ers at checkout.
$5 Off Your Purchase of $25 with code BURPEE5
$10 Off Your Purchase of $50 with code BURPEE10
$15 Off Your Purchase of $75 with code BURPEE15

---
Tomato Dirt is on Pinterest!
Join us on Pinterest! Browse our 100+ boards (and growing) for all kinds of tomato inspiration and practical information: growing tomatoes, tomato seeds, cold frames for tomatoes, tomato books, tomato greenhouses, , indoor tomatoes – even crafts to do with a tomato theme. Happy pinning!
---
FEATURE: How to Protect Young Tomato Plants from Frost and Freezing
Cold temperatures can damage or destroy your tomato plants. Protecting tomatoes from frost and freezing is important to having healthy crop – both at the beginning of the season and at the end.

The best step you can take to protect tomato plants from frost is to pay attention to the weather forecast. When you hear a frost or freeze warning, take appropriate action

But what's the difference between a freeze and a frost?

A freeze occurs when the temperature dips below 32ºF (0ºC). Usually a freeze affects an entire region and may last several days. Surprisingly, tomatoes can survive a light freeze if it is not accompanied by frost, provided temperatures don't dip below 28-30ºF.


A frost, on the other hand, is localized. Low temperatures may or may not reach freezing, but moisture must be in the picture for frost to develop. A frost can fall at temperatures as high as 40ºF. But tomato plants cannot survive frost.

When a freeze or a frost is in the forecast, take steps to …Keep Reading )

Check out our Pinterest board for more tips about managing Tomatoes and Frost.
---
Best Tips for Growing Tomatoes
The world's number one tomato Bible. Advice on 1300 varieties, soil preparation, pruning; and extensive help with pests and diseases from a leading industry expert to help you have the biggest, tastiest crop ever.

---
Tomato Growing Tip: When to Use Tunnel Cover Frost Protection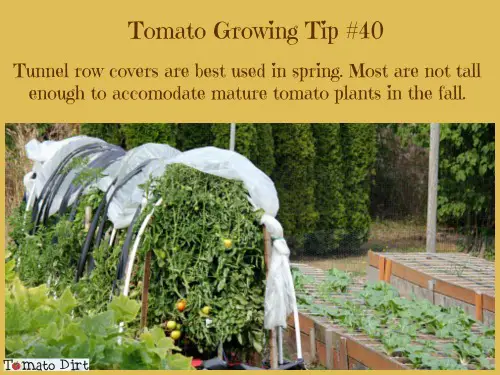 Image: Tomato Dirt
Get more tips for growing tomatoes on our Tomato Growing Tips Pinterest board.
---
Frost-Proof Your Tomato Plants
More About Frost Protection for Tomato Plants

That's it for now. More next time.

Until then, happy gardening!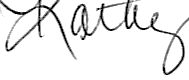 Kathy with Tomato Dirt
www.tomatodirt.com
Find us on Facebook!