Tomato Dirt Newsletter
Volume 8, Number 6
Dear Tomato Dirt reader,

Welcome back to Tomato Dirt! A few times a month, we'll send you this newsletter packed with tips about growing tomatoes and using them.
---
Testing, Testing: What's Up in Your Garden?
Nutrients, pH, moisture level: what's up in your garden? Find out before you plant so you can amend your soil. Take a look at soil test kits used by gardeners like you!

---
Tomato Dirt is on Pinterest!
Join us on Pinterest! Browse our 100+ boards (and growing) for all kinds of tomato inspiration and practical information: growing tomatoes, tomato seeds, cold frames for tomatoes, tomato books, tomato greenhouses, , indoor tomatoes – even crafts to do with a tomato theme. Happy pinning!
---
FEATURE: Avoid These 10 Mistakes When Transplanting Tomato Seedlings
It's all well and good to grow healthy tomato seedlings. But deadly tomato transplanting mistakes can cost you the entire crop. Here's the dirt on the biggest tomato transplanting mistakes to avoid.

Mistake #1: Ignoring the forecast
Even if it's past your last frost date, check the 10-day weather projections. Cold evenings or a series of rainy days are not good for newly-planted tomatoes.


Mistake #2: Breaking the roots
Overwatered seedling root systems have a tendency to break. Moisten soil only lightly before planting tomatoes, but be sure not to overwater. Then carefully remove seedlings from cups or cells. Heavily-moistened soil will fall away from roots, damaging them. If a plant is root-bound, gently work to loosen the ball and spread roots out...


Read the other transplanting mistakes to avoid ... and check out our Planting Tomatoes board on Pinterest for more helpful and inspiring ideas.
---
Best Tips for Growing Tomatoes
The world's number one tomato Bible. Advice on 1300 varieties, soil preparation, pruning; and extensive help with pests and diseases from a leading industry expert to help you have the biggest, tastiest crop ever.

---
Tomato Growing Tip: Harden Off Tomato Seedlings for 7-10 Days
Image: Tomato Dirt
Get more tips for growing tomatoes on our Tomato Growing Tips Pinterest board.
---
Some of Our Faves for Transplanting Tomato Seedlings
More About Transplanting Tomatoes

That's it for now. More next time.

Until then, happy gardening!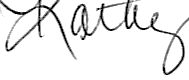 Kathy with Tomato Dirt
www.tomatodirt.com
Find us on Facebook!