Tomato Dirt Newsletter
Volume 7, Number 14
Dear Tomato Dirt reader,

Welcome back to Tomato Dirt! A couple of times a month, we'll send you this newsletter packed with tips about growing tomatoes and using them.
---
Protect Your Tomato Plants from Heat and Cold
It's hot. Soon, it will be too cold. Do you have what you need to protect your tomato plants so they can be healthy and keep producing as long as possible during extremes? Browse shade cloth and protectors for your garden. Take a look.

---
Tomato Dirt is on Pinterest!
Join us on Pinterest! Browse our 100+ boards (and growing) for all kinds of tomato inspiration and practical information: growing tomatoes, tomato seeds, cold frames for tomatoes, tomato books, tomato greenhouses, , indoor tomatoes – even crafts to do with a tomato theme. Happy pinning!
---
FEATURE: 3 Tips for Growing Fall Tomatoes
Fall tomatoes are a second crop planted in mid-summer. They produce fruit until frost.
There are 3 important keys to growing late tomatoes successfully.
Choose appropriate varieties. Early-producing varieties, smaller tomatoes, and certain heirlooms set fruit and mature in the shortest time, making them easiest to grow on a limited time frame.
Plant strong seedlings. Late tomatoes are set in the ground at the height of summer heat. They need strong root systems in order to get established. Dense roots help them survive the remaining weeks of a hot summer.
Plant at the right time. Conventional wisdom says to count back 60 days from the last estimated frost date in your area …
Get more details for growing second season tomatoes in the fall …
Check out short season tomatoes at TomatoFest.
---
Best Tips for Growing Tomatoes
The world's number one tomato Bible. Advice on 1300 varieties, soil preparation, pruning; and extensive help with pests and diseases from a leading industry expert to help you have the biggest, tastiest crop ever.

---
Tomato Growing Tip: Which Tomato Varieties to Plant for Second Season
Image: Tomato Dirt
Get more tips for growing tomatoes on our Tomato Growing Tips Pinterest board.
---
Helps for Planting Second Season Tomatoes
More Tips for Growing Second Season Tomatoes

That's it for now. More next time.

Until then, happy gardening!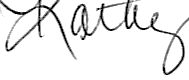 Kathy with Tomato Dirt
www.tomatodirt.com
Find us on Facebook!