Tomato Dirt Newsletter
Volume 6, Number 21
Dear Tomato Dirt reader,

Welcome back to Tomato Dirt! A couple of times a month, we'll send you this newsletter packed with tips about growing tomatoes and using them.
---
Clearance at Gardener's Supply – Up to 80% Off!
End-of-Season Clearance is in full swing at Gardener's Supply. Tomato Dirt readers can save up to 80%. It's a great time to buy gifts for the gardener on your list … or even treat yourself! Check out the bargains on everything your garden needs
.
---
Tomato Dirt is on Pinterest!
Join us on Pinterest! Browse our 100+ boards (and growing) for all kinds of tomato inspiration and practical information: growing tomatoes, tomato seeds, cold frames for tomatoes, tomato books, tomato greenhouses, , indoor tomatoes – even crafts to do with a tomato theme. Happy pinning!
---
FEATURE: 3 Delicious Ways to Use Green Tomatoes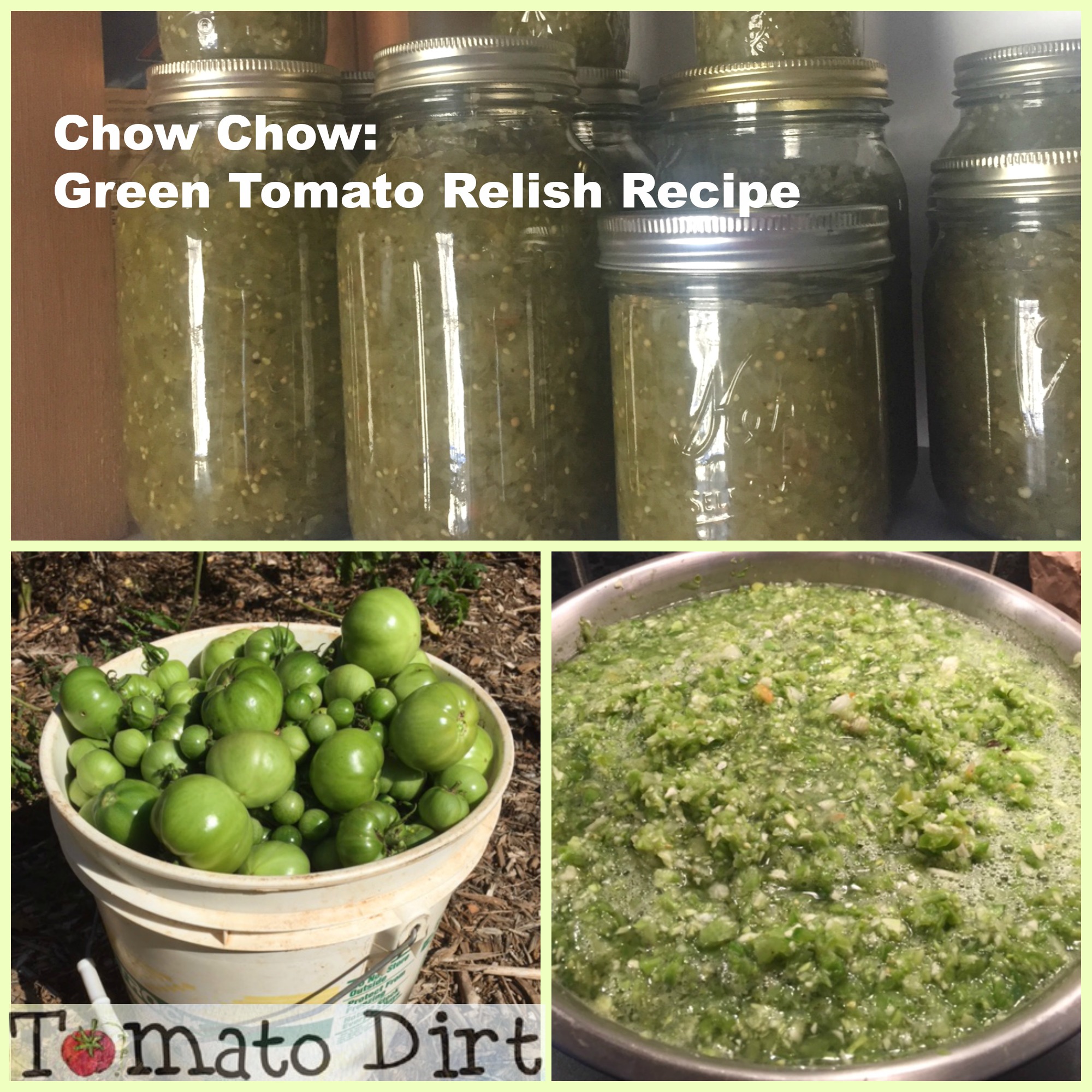 Image: Tomato Dirt
Let's say you've been watching the weather forecast. Frost is projected, so you scour your garden patch and pick all the remaining green tomatoes.
What can you do with them? Here are 3 great ideas!
Make Green Tomato Relish! You can enjoy it all year long. And if you don't have enough green tomatoes, you can extend the recipe by grating some green cabbage to "fill in the gaps."
Have Fried Green Tomatoes. This is a perfect recipe to use if you have just a few green tomatoes to use up.
Ripen green tomatoes off the vine. There's at least 5 simple ways you can go about it. Take a few steps now to ripen green tomatoes indoors and you can enjoy fresh tomatoes for a few more weeks!
Learn more about ripening green tomatoes and what to do with them…

… and get more helpful tips on our Harvesting Tomatoes Pinterest Board.
---
Best Tips for Growing Tomatoes

---
Tomato Growing Tip: 5 Ways to Ripen Green Tomatoes Off the Vine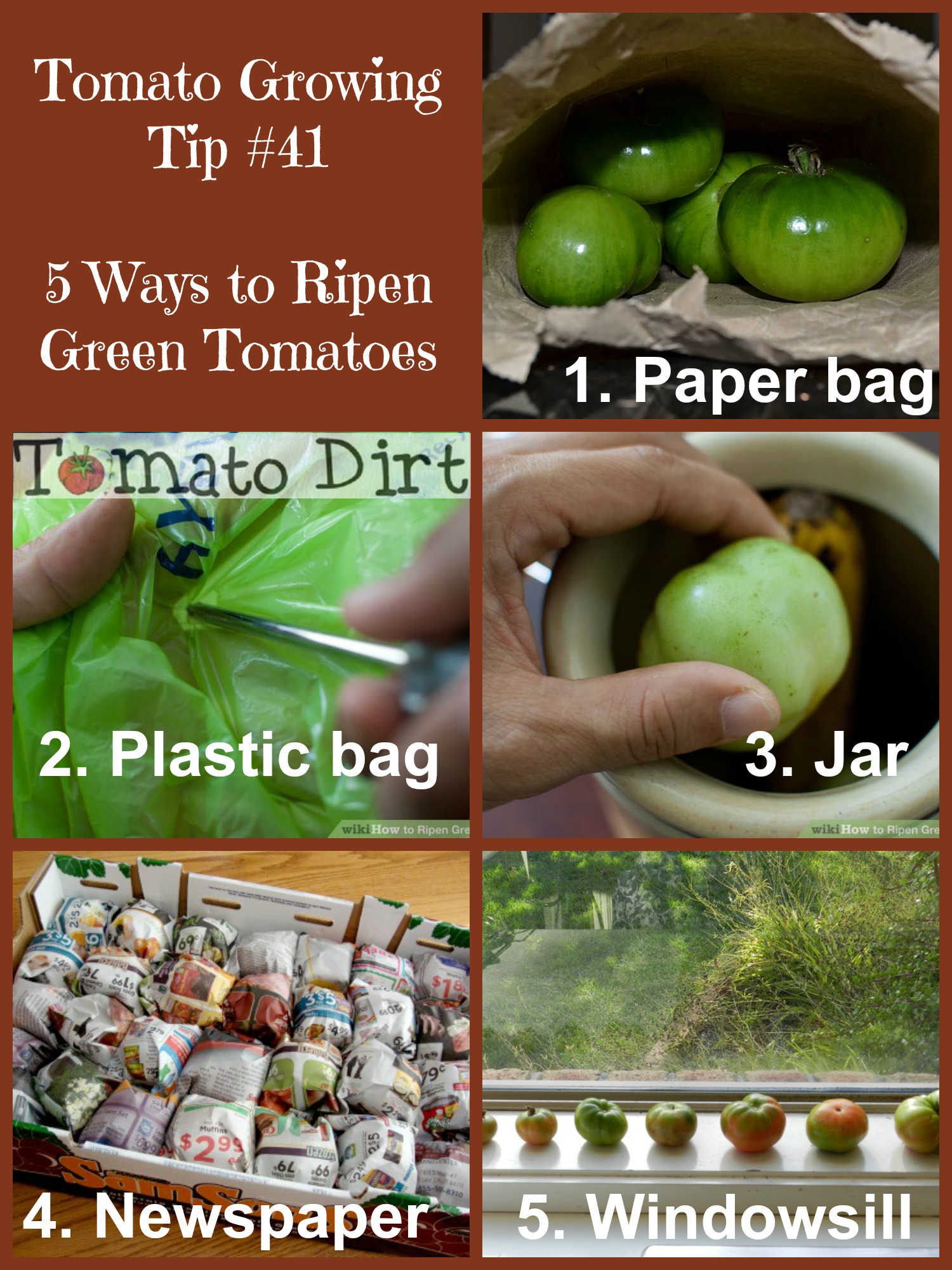 Image: Tomato Dirt
Get more tips for growing tomatoes on our Tomato Growing Tips Pinterest board.
---
Pick & Use Green Tomatoes With These!
More on Using Green Tomatoes

That's it for now. More next time.

Until then, happy gardening!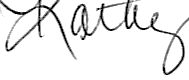 Kathy with Tomato Dirt
www.tomatodirt.com
Find us on Facebook!